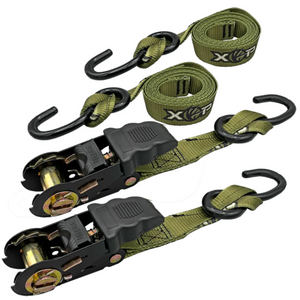 The ratchet Strap Set from XOP comes in a 2 pack.
Measures:  3 x 15 cm
Made of standard Green Woven Polyester, UV Treated "Standard Diameter"
Total Length:  167 cm
Width: 3 cm 
The following component is only intended as a replacement part of the original manufactured product. Replacement parts are not to be used in conjunction with others for any use not specified by XOP.