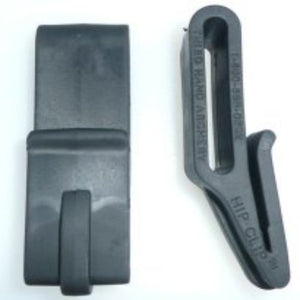 The Hip Clip from Third Hand Archery Accessories is a great device that bow hunters and target shooters will soon find indispensable while hunting or shooting. 
If you are in the woods or in a treestand,  or while trekking around the 3D course, you will find this hip clip an easy way to carry your bow or binoculars. 

The Hip Clip is made of tire rubber about 4 cm wide. There is a V taper that the string hangs in. 
Check out the video for more details.